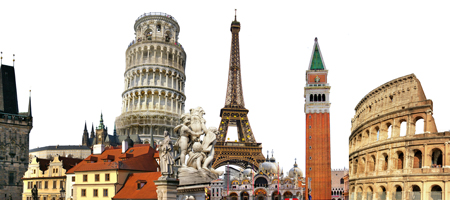 Planning an international trip to Spain, Paris or Mexico? With over 2100 hotels in the Best Western family, the right hotel is easy to find.
From London to Paris, Berlin and Moscow, there's so much to explore in Europe, including historical landmarks, charming boutiques, fabulous cafes and gorgeous natural scenery. With hundreds of hotels in Europe, you can easily visit this fascinating and exciting country.
No matter where you travel in Mexico, you'll likely find a comfortable, convenient Best Western hotel. All Mexico Best Western hotels are listed in the link above
Best Western in Central and South America
From lounging on the beaches of Belize to exploring the rain forests of Costa Rica and discovering the wonder of the Mayan Ruins, the area offers so much to do. And, Best Western puts you in the center of it all with our many well-appointed Central America hotels.
Of course if you are planning something in Abbotsford, we would love to see you see you here, at the Best Western PLUS Regency.