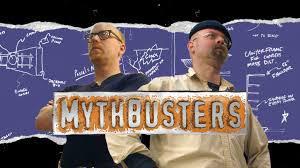 MythBusters Behind the Myths tour is coming to the Abbotsford Entertainment & Sports Centre on Sunday, March 17th.
If you're going to the show from out of town, Stay with us at the Best Western PLUS Regency Inn. Our Abbotsford hotel is only minutes from AESC.
Mythbusters created by Australia TV for the Discovery Channel, is hosted by Jamie Hyneman and Adam Savage. Along with Tory Belleci, Kari Byron and Grant Imahara, the MYTHBUSTERS mix scientific method with gleeful curiosity and plain old-fashioned ingenuity to create their own signature style of explosive experimentation.
The team's combined backgrounds in animatronics, robotics, model building and prototyping, arm them with the ability to create anything they need to test a myth.